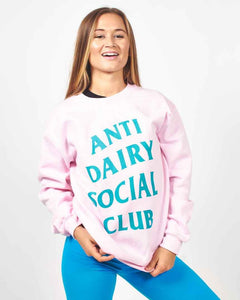 The impact of wearing vegan messages
Clothing apparels with vegan messages are a great way to show your passion for veganism. It's a way to express yourself and your lifestyle with your clothes.
Vegan apparel has been around since veganism started to grow in popularity, and today, we at Iapparel are counting down some reasons why you might want to add a vegan message to your outfit.
It's a great way to meet other vegans
If you're wearing a vegan shirt, other vegans might approach you, and in the same way, you might find some people wearing vegan apparel and approach them. It's a way to find new friends that share your love for living cruelty-free.
it can open up for conversation
When you're wearing a vegan shirt, you aren't forcing anyone into a conversation about veganism but if people are interested, they can approach you about it. Wearing a vegan shirt opens up for conversation in a non-pushy way. If people are interested, they'll bring up the topic, if not, they won't.
it makes more people aware of veganism
When we display vegan messages on our clothes, more people become aware of the movement.
it's a silent way of activism
If you want to spread the vegan message without having to say anything, wearing a vegan message is the way to go. It's a silent way of activism. Everyone will see your shirt, and some might start thinking about the subject.
---